PROFICIENT NURSE PRACTITIONERS
Your Trusted Health Partner
Advocating for Equal & Informative Healthcare in the Urban Community
Proficient Nurse Practitioners (PNP) is an organization that brings specialized health care to patients. PNP understands that it is very difficult for patients to get the services they need after surgery due to lack of resources and economic restraints. Due to these complex issues, patients are at risk for unnecessary re-hospitalizations which can be quite taxing to patients, their families and the medical institutions.
PNP is managed by the administrator, Bereshith Adams APRN-BC. He is an acute nurse practitioner who has specialized skills in trauma, general surgery and wound care.
"I think it is time to be even more proactive in the communities we serve. With a population that is living longer and has more complex co-morbidities you have to be ready to treat them. This is why I established PNP, where nurse practitioners can provide specialized care to patients in their home, extended living facilities and offices."

"We must all obey the great law of change. It is the most powerful law of nature."
— EDMUND BURKE
Let's Chat.
Use the form below to contact us regarding your legal enquiry. Please be as detailed as possible. Include your industry along with any specific document requests. To help us best service your enquiry, we recommend that you first describe the issue you're having before telling us what you want to achieve. You may also email or call us to make an appointment.
For job opportunities, please email us your resume. We're always looking for new and exceptional talent to lead the firm into uncharted fields of practice.
Health is awesome! I didn't even need training. Thanks to health, we've just launched our 5th website! Man, this thing is getting better and better as I learn more about it.
Adel N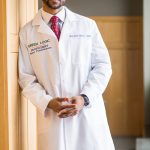 I would also like to say thank you to all your staff. Thank you so much for your help. Thanks health!
Merrili J